Strangers and Pilgrims, Travellers and Sojourners: Leiden and the foundations of Plymouth Plantation
By Jeremy Dupertuis Bangs,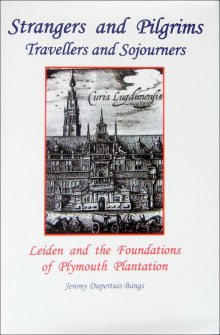 Why this book?
This is good, straight historical 'coffee' without the sugar of romance or the milk of hero worship. It tells the unvarnished story of the various groups who migrated to the Netherlands in the first years of the 17th century, their relations with each other, and with their Dutch hosts. It is based on excellent historical research and locates the settlers firmly within the troubled political and religious context of their time. Through Bangs' analysis and his meticulous use of contemporary documents the reader will gain a clearer impression of these restless separatists 'warts an' all'. It must be the starting point for anyone who wants to see them for real and not as the founding fathers of popular legend.

---