Catching Fire: How Cooking Made Us Human
By Richard Wrangham,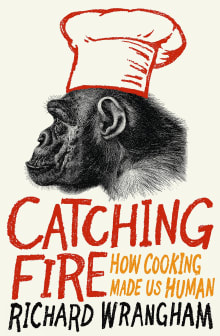 Why this book?
This book was the inspiration for my book and was written by a professor of Biological Anthropology at Harvard University. It sets out a convincing argument that cooking may have been started by the earliest humans about 2 million years ago, which is far earlier than most anthropologists believe. Much of Wrangham's arguments are based on his own research that illustrates how cooking provided better nutrition resulting in the expansion of the human brain by 60% over thousands of years giving humans a head-start over all other living species. 
---