Neil Gaiman's Snow, Glass, Apples
By Neil Gaiman, Colleen Doran (illustrator),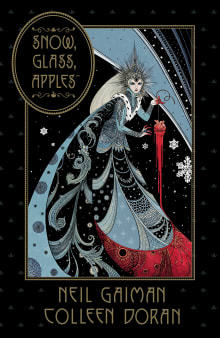 Why this book?
Adapted from Neil Gaiman's retelling of Snow White, Colleen Doran's gorgeous and complex art, with heavy uses of black and ornamentation, is the perfect pairing for this dark story. I found Doran's page compositions particularly inspiring as she largely avoids traditional panel borders while still keeping the story easy to read. This graphic novel inspired me to be more fluid and abstract in my own page spreads in The Great Gatsby. 
---