Heroines of the Medieval World
By Sharon Bennett Connolly,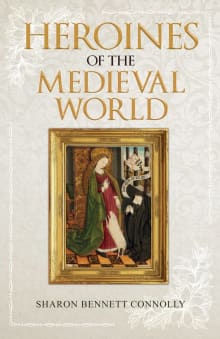 Book description
These are the stories of women, famous, infamous and unknown, who shaped the course of medieval history. The lives and actions of medieval women were restricted by the men who ruled the homes, countries and world they lived in. It was men who fought wars, made laws and dictated religious…
Why read it?
2 authors picked Heroines of the Medieval World as one of their favorite books. Why do they recommend it?
J.P. Reedman
Sharon Bennett Connolly's book covers important women who lived throughout the Middle Ages, including many who are very little known. The style is easy to read and never dry, and leaves you eager to research these women more. Included are Nicholaa, a woman Sheriff and Constable, and Maude who spoke out against 'bad King John' and paid with her life. Some of the stories almost feel like fiction they are so dramatic…but all are true!
Joanne Major
There is a wealth of information contained within the pages of this book. As the author points out, the lives of medieval women were constrained, but that doesn't mean that they didn't have influence. There are remarkable women profiled inside its pages, such as Nicholaa de la Haye, castellan (governor) of Lincoln's castle, whose courage was equal to any man's. The heroines are mostly noblewomen, or royalty, as the scant records of the period relating to women largely ignore those classed as peasants. This book brings together their stories and sets them at the heart of their era's history.