Lestrade and the Ripper
By M.J. Trow,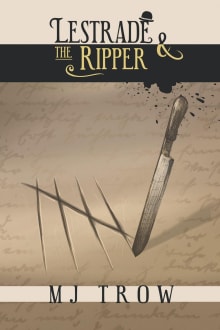 Recommended by Jacqueline Beard
From Jacqueline's list on the bloodiest true crimes that inspired fiction.
No true crime list would be complete without reference to the infamous Jack the Ripper, and of the many books I have read, this one stands out. True, the subject is gory, and for that reason, some might think that humour is out of place, but I like the bumbling detective Lestrade, and the author clearly knows his stuff. The detailed historical research accurately portrays the setting and times of the novel. Trow brings a different approach to a Sherlock Holmes-type story with an easy-to-read and witty style in a book well worth trying.
---