Fields of Blood
By Karen Armstrong,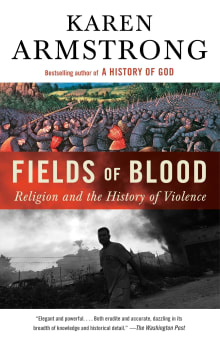 Recommended by Mark Juergensmeyer
From Mark's list on religious violence.
Armstrong, a former nun and author of many widely-read and well-reviewed books on the history of religion, takes the challenge of many critics who contend that violence is caused by religion. In a well-researched rebuttal, she chronicles the history of wars and attacks related to religion and finds that invariably they are caused by social and political conflict. Religion is just the vehicle through which they are expressed. Though she lets religion off too easily—she doesn't explore why religion is so often associated with violence—her main point is on target. Religion doesn't do anything by itself; we humans do.  
---