The Body in Pain
By Elaine Scarry,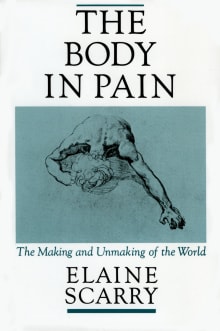 Recommended by Mark Juergensmeyer
From Mark's list on the best books on religious violence.
This modern classic by a Harvard anthropologist is about torture and inflicted body pain in general, though it has abundant examples from the bible and religion-related conflicts. Her main thesis is that acts of torture are attempts to destroy the worlds of the victim and remake them in the mold of the torturer. It helps us understand that acts of religious violence are always so some extent a clash of worldviews and the attempt to forcibly destroy one view of reality with another. 
---