First Grave on the Right
By Darynda Jones,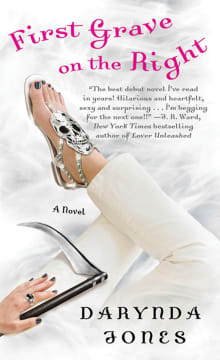 Why this book?
You can't get any hotter than the son of Satan. If you add eons spent suffering the tortures of hell, not to mention a childhood of serious abuse in this lifetime, you have the poster child for the hottest tortured hero, as well. 
But while Reyes is hot and the love scenes hotter, it's actually the humor in this series that I love the most. The heroine (she who saves the hero) is a PI called Charlie Davidson, who moonlights as the grim reaper. Her zany ADHD personality and penchant for giving names to everything in her life, including furniture, not to mention the hysterical memes at the beginning of each chapter, make this and all the books a laugh a minute. I shed a few tears when this series ended.
---