Gods of Jade and Shadow
By Silvia Moreno-Garcia,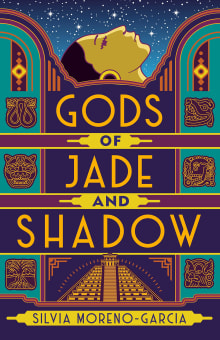 Recommended by Alyssa Wees
From Alyssa's list on fairy tales to read on a dark winter's night.
Okay, maybe this one's not so much a wintery book as a bright summery book, but I couldn't leave it off this list. Silvia Moreno-Garcia's books are consistently amazing, but this one is my favorite. A woman assigned to clean the floors of her grandfather's florid estate and dreaming of something more finds a mysterious wooden box, and opening it releases the spirit of the Mayan god of death who's been imprisoned there. He enlists her help freeing his realm from his treacherous brother, and if she succeeds, she can have everything she's ever wanted—namely, freedom. Set in Jazz Age Mexico, the sharp, beautiful prose and delicious eeriness of Casiopeia's journey to the underworld combine to make a heart-stopping tale of Mexican folklore from a master storyteller. 

---