The Jane Effect: Celebrating Jane Goodall
By Dale Peterson (editor), Marc Bekoff (editor),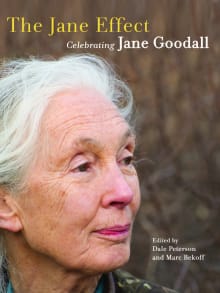 Why this book?
Jane Goodall inspired me on the journey of my life's work and passion. This book is a beautiful tribute to her groundbreaking work and life. I was honored to have been asked to be a contributor to this book, join me in celebrating her life and power to heal so many lives. 
---