The Other End of the Leash
By Patricia McConnell,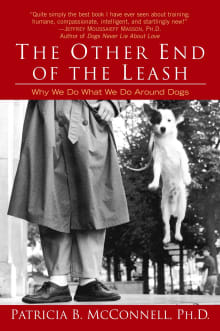 Why this book?
Understanding your dog and getting your dog to understand you is a two-way street. Dr. McConnell shows us how our actions and behaviors are interpreted by our dogs and what we can do to make small shifts (or some big ones if needed) to improve communication. My first dog, Jackson, was a tough dog with a mind of his own and I initially blamed much of his behavior on being a bad dog. Using techniques from this book, I was able to understand my role better and after adapting, Jackson transformed from bad dog to my best friend.
---