Clinical Behavioral Medicine For Small Animals
By Karen L. Overall,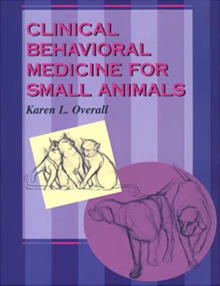 Why this book?
A bible for resolving dog and cat behavioral issues. It is packed with scientific advice and research on everything from cat and dog development and training to medications and positive ways to resolve dog and cat behavior problems. Good to read through its entirety as well as to have on hand as a reference.

---