The Politics of Breastfeeding: When Breasts are Bad for Business
By Gabrielle Palmer,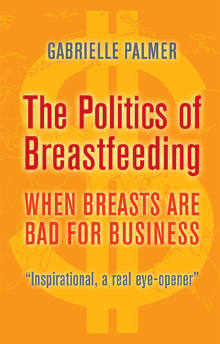 Why this book?
This was the book that really opened my eyes to the power of marketing, and the impact this can have on the way babies are fed – in all countries of the world. It's an absolute classic – a seminal work. It showed me how the infant formula industry (and increasingly the baby food industry in general) uses any tactics it can to influence and distort the dialogue around infant feeding. I was especially horrified to learn how, as a health visitor and midwife, I could unwittingly be used to promote products and practices that had the power to undermine breastfeeding, even while I thought I was supporting mothers and babies to do it.
---