KL: A History of the Nazi Concentration Camps
By Nikolaus Wachsmann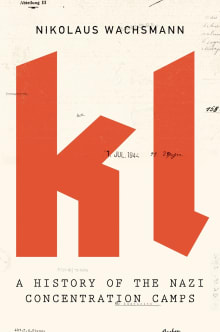 Why this book?
To ensure we'll never repeat the Holocaust, we must understand it. One of the most difficult books you may ever read, KL is a comprehensive and impressive history of the Nazis' camp system. The New York Times called this nearly 900-page work by Nikolaus Wachsmann, a history professor at London University, a work of "prodigious scholarship."

Time and again, when researching my own book for young readers, I turned to Wachsmann for nuanced detail, impeccable research, and a better understanding of some of the "choiceless choices" faced by Jewish men, women, and children. Not for the faint of heart, but a fitting tribute to those who lost their lives.

---
When you buy a book we may earn a small commission.