New Contact
By Lynn Miclea,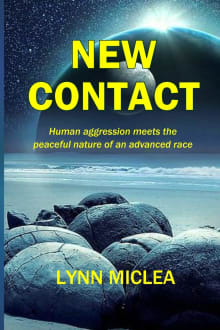 Why this book?
I love reading sci-fi YA books and this book was really talking to me. Peaceful contact or not?
Reading this book by the author – her first – it reminded me of the much-loved movie Avatar, which I also love.
Like in the movie, when Captain Melissa and her crew finally arrived at the new planet, to contact the people living there, they looked peaceful. They find out, that they are telepathic, not only the people, the plants, and animals as well.
After the people of the planet perform a play, they find out, what was really going on there. Not everything you see can be trusted when you look behind the scenes. From the outside, it was all peaceful, but when you touch the plants, they speak to you.
---