Old Boots: A Pride & Prejudice Variation
By Grace Gibson, Janet Taylor (illustrator),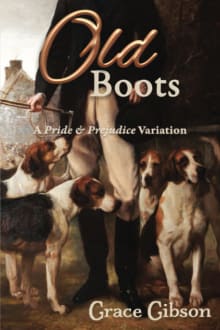 Why this book?
One of the things I love most about Pride & Prejudice variations is that sometimes you get the characters acting out of character a bit!
In this hilarious version, Mr. Darcy decides he is fed up with being stoic and proper all of the time. He decides to bring back some of the mischievousnesses he enjoyed in his youth, with wonderfully different results! I laughed at the antics he and his dog get up to, and I know you will, too!
---