The Watsons Go to Birmingham--1963
By Christopher Paul Curtis,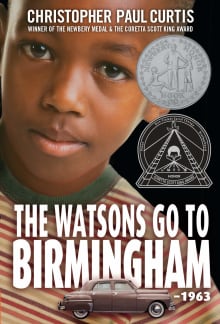 Why this book?
This book is an oldie but a goodie. Set in 1963 and told through the point of view of nine-year-old Kenny, it tells the story of a black family from Flint, Michigan who travel to Birmingham because Kenny's brother needs his Southern grandma to straighten him out. I grew up in the sixties and my father's family lived in Flint, Michigan, so I immediately connected to the book. During their time in Birmingham, Kenny witnesses the aftermath of a bombing at a nearby church. The actual bombing death of the four girls at the 16th Street Baptist Church in Alabama during the Civil Rights protests is an indelible memory in my life. I wish there had been a book for me to read in my childhood to reassure me that a family's love has the power and strength to withstand tragedy. 
---