The Secret Island (Secret Series)
By Enid Blyton, Dudley Wynne (illustrator),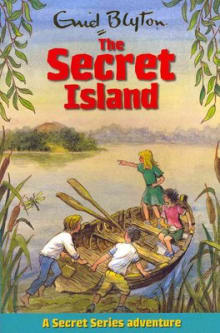 Why this book?
A larder full of dry goods, a dense thicket of gorse protecting a carefully hidden homestead, heather and pine needles for bedding, dry caves for winter shelter, natural tinctures and salves for injuries and illnesses, small brooks for bathing and cold creeks that preserved fresh milk and sweet butter…Four brave, skilled and industrious children run away from abusive situations in this vintage British book, and manage to care for and support themselves with farming and homesteading skills that were exotic to me as an over-supervised hothouse flower growing up in New York City in the 1970s. Outdoor living and childhood independence were completely foreign to me, and the resourcefulness and nerve of the protagonists created my lasting love for Enid Blyton's The Secret Island that remains to this day.
---