From Caligari to Hitler: A Psychological History of the German Film
By Siegfried Kracauer,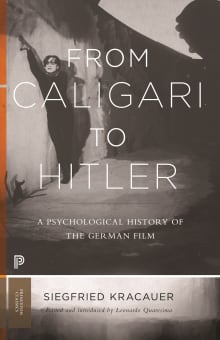 Why this book?
This is an oldie but a goodie. Written just a few years after World War II, famed sociologist and cultural critic Siegfried Kracauer looked to pre-Hitler era cinema for clues about the collective German psyche. Maybe a society obsessed with dark expressionist monsters and fairy tales is just waiting for a real-life monster to take the reins of power. It is a controversial (and flawed) thesis, but it remains one of the most influential pieces of cultural criticism ever written.
---