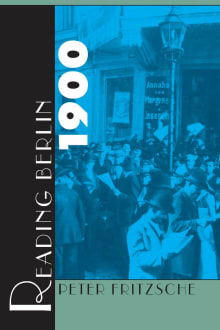 Reading Berlin 1900
By Peter Fritzsche
Why this book?
There are many books about the glitz and the cultural icons that we associate with Weimar Berlin. This one gives us a broader and deeper picture. Instead of concentrating on a few writers and artists, it anchors the city's creative explosion in mass-market newspapers and their readers, turning our eyes to people in the streetcars and cafés and the stories they read about their own lives. We can read about sensational crimes just as Berliners did, and we find the prototypes of modern art in the layout and content of newspapers and in the chaos of the streets where they…
From the list:
The best books to understand 20th-century Berlin
When you buy a book we may earn a small commission.