Joseph and His Brothers
By Thomas Mann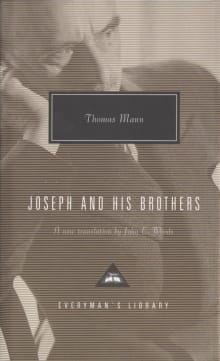 Why this book?
This is my most favorite book. If I were shipwrecked on a desert island and could only take one book with me, Joseph and His Brothers would be that book. Taking the famous biblical tale as his inspiration, Thomas Mann creates a magnificently told epic story of cunning and deceit, true love, the careless vanity of youth, murderous sibling rivalry, fortuitous chance, human kindness, exclusion and imprisonment, seduction, destruction, power, fulfillment, and redemption.

I had begun reading Joseph and His Brothers shortly before my arrest and so it was that I read this book for the first time in the confines of a prison cell, where Joseph's story took on new meaning and was both a comfort and an inspiration to me. 

---
When you buy a book we may earn a small commission.