The Botany of Desire: A Plant's-Eye View of the World
By Michael Pollan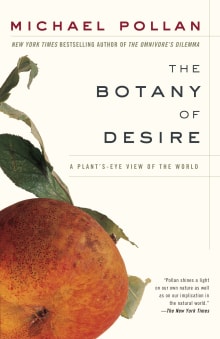 Why this book?
I love the way Michael Pollen makes us take the plant's point of view, reminding us of how often we are coaxed to grow, eat, admire, and revere things that we "think" we discovered ourselves.  
I also love that Johnny Appleseed and Luther Burbank grew up as near neighbors, just a few years apart. Inland Massachusetts as an agricultural hotbed—who knew?
---
When you buy a book we may earn a small commission.