Miracle in the Andes: 72 Days on the Mountain and My Long Trek Home
By Nando Parrado, Vince Rause,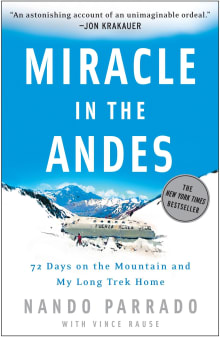 Why this book?
What would you do if your plane crashed in the mountains and you were forced to eat your friends and family to survive. This is an inspiring story of survival and positive mindset. The story, made famous by the film Alive, is told by the man who survived 72 days in the Mountains and managed to rescue his friends. But above all, it is a story of the power of a positive and forgiving mindset. It is a book I will never forget and that has made a lasting impact on me.

---