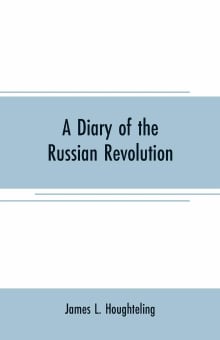 A Diary of the Russian Revolution
By James L. Houghteling
Why this book?
Houghteling was a young Commerce Department official who was assigned to the U.S. Embassy in Petrograd. He arrived in January 1917, by sleigh across the border into Russian Finland, seemingly full of American self-confidence. Traveling back and forth from Petrograd to Moscow, he was surprised at how openly Russians were talking about impending revolution, and maybe a little surprised at himself for being so taken by the country and its people. Over just weeks, from the run-up to the revolution to the collapse of the regime, his writing became less arch and more penetrating, his jokes less inane, and his…
From the list:
The best books by witnesses to Russia's February Revolution
When you buy a book we may earn a small commission.