Negotiated Learning
By Irene Guijt (editor),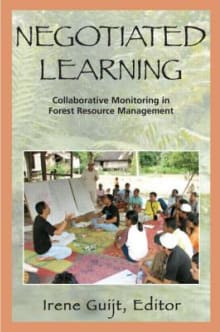 Recommended by Carol J. Pierce Colfer
From Carol's list on to bring people into forest management.
The collection focuses on communities in the tropics – specifically in Bolivia, Brazil, Cameroon, Indonesia, Malawi, Nepal, Philippines, and Zimbabwe – where the Adaptive Collaborative Management approach discussed in my own book was first used, in the early 2000s. The examples in this book focus on the centrality of learning in the ACM process. When we developed our version of ACM (at the Center for International Forestry Research), we imagined the monitoring would build on the literature on criteria and indicators in sustainable forest management (C&I). It did that, and more. This book shows the many ways that the program itself 'walked the talk,' using its emphasis on learning to expand our own approach beyond its beginnings—just as our own new book does.
---