Along the Enchanted Way: A Story of Love and Life in Romania
By William Blacker,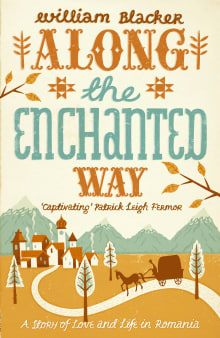 Why this book?
I fell in love with this book as much as I fell in love with Romania. I adored the honest and poetic way the author captured the country's landscapes and ethnically diverse peoples at a time of great change in its history. 
Blacker travelled from England to Romania just after the fall of communism. He settled and lived among peasants in a rural world, frozen in time, and clashes with social norms when he falls for a gypsy girl. 
If you want to understand Romania, this memoir will take you a long way along the road. If you want to discover a utopia which is changing but still exists, just, this is the Haynes manual. Or if you just want a beautiful story told in lyrical prose, I highly recommend this book.
---