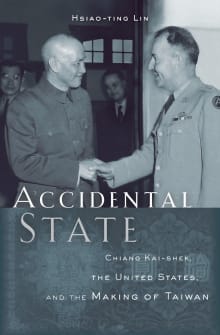 Accidental State: Chiang Kai-Shek, the United States, and the Making of Taiwan
By Hsiao-ting Lin
Why this book?
How did Taiwan become the country it is today, how did it become the Republic of China? Hsiao-ting Lin, a leading Taiwanese historian and an archivist at Stanford's Hoover Institute, convincingly argues that the Nationalist state in Taiwan under Chiang Kai-shek came about in large part from happenstance. The book draws on both English- and Chinese-language archival materials, including newly released official files and personal papers to explain what happened to Taiwan in the crucial years following World War II; it also examines what didn't happen but might have, such as the island being placed under temporary American trusteeship. Accidental…
From the list:
The best books on Taiwan's history
When you buy a book we may earn a small commission.