A Pail of Oysters
By Vern Sneider,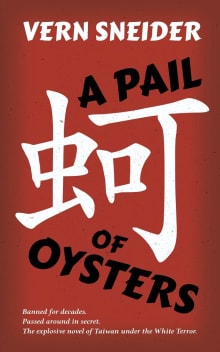 Book description
The most important English-language novel ever written about Taiwan.
"Touching, tragic; a testimony to the stubbornly optimistic human spirit."
-The San Francisco Chronicle
Set against the political repression and poverty of the White Terror era in Taiwan, A Pail of Oysters tells the moving story of nineteen-year-old villager Li Liu…
Why read it?
1 author picked A Pail of Oysters as one of their favorite books. Why do they recommend it?
John Grant Ross
Published in 1953, this was the first English-language novel on the White Terror period and was long-banned in Taiwan. Sneider, better known for his comedic bestseller The Teahouse of the August Moon, came to Taiwan to do research for this moving novel. It tells the story of 19-year-old villager Li Liu, who travels to Taipei to recover his family's kitchen god, which was stolen by Nationalist soldiers. Li Liu's fate becomes entwined with that of Ralph Barton, an American journalist who finds himself drawn into the dangerous world of underground politics.