The Palliser Novels
By Anthony Trollope,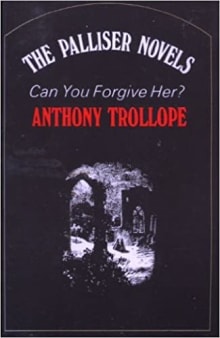 Recommended by Michelle Cox
From Michelle's list on upstairs/downstairs historical sagas with mystery.
While walking through a Barnes and Noble some thirty years ago, I stumbled upon Anthony Trollope—probably because he took up about three whole shelves. Curious, I chose one of his fifty novels and then another and another until I concluded that he is undoubtedly one of the most underrated authors in the English language. Both of his series—The Chronicles of Barsetshire and The Pallisers—make Downton Abbey look like upstairs/downstairs-lite. Highly recommended! 
---