Hood's Texas Brigade: The Soldiers and Families of the Confederacy's Most Celebrated Unit
By Susannah J. Ural,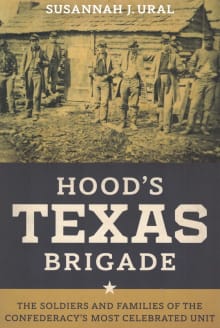 Why this book?
Ural tackles a unit history, but this time a brigade and one of the most famous ones: Hood's Texans. She showcases not just why and how they became renowned for their fighting effectiveness, but how these men—white southerners—were unapologetic in their support of slavery and the Confederacy. It is "new military history" at its best—combining astute military analysis with social and cultural understandings of the people and the times in which they lived.
---