For Cause and Comrade: Why Men Fought in the Civil War
By James M. McPherson,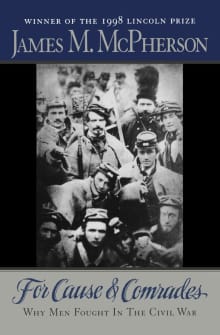 Why this book?
Men enlisted to fight in the Civil War for many reasons: impulsive patriotism, peer pressure, politics – abolitionism, the salvation of the Union, the defense of slavery – or, at least for some, an enlistment bonus or just the need of a job. But what kept them fighting year after year once the initial excitement wore off, in the industrial killing fields of Shiloh, Antietam, Gettysburg and Cold Harbor? McPherson offers the most insightful answer I know to this knotty question in this surprising, often inspiring, and poignant book based heavily on the words of soldiers themselves in letters written to family and friends during the war.

---