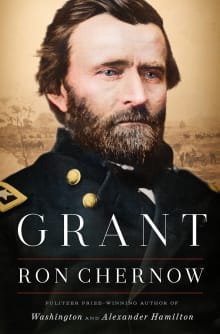 Grant
By Ron Chernow
Why this book?
I was fifteen the first time I went through U. S. Grant's house in Galena, Illinois. I've been there two or three times since and what stands out most to me is the copies of his memoirs they have on display. One look at them, made me rush out and buy a first edition.

Papers and politicians relished telling stories about Grant's drinking. Many people believed it, but Abraham Lincoln wasn't fooled. He understood that Ulysses S. Grant was the indispensable man. When other generals stopped to rest on their laurels, Grant raced forward, ever-ready to fight another battle. Lincoln…
From the list:
The best books that capture the essence of the Civil War
When you buy a book we may earn a small commission.