Desertion During the Civil War
By Dr. Ella Lonn,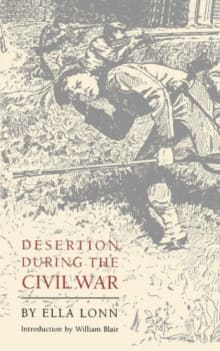 Recommended by Lesley J. Gordon
From Lesley's list on the Civil War and the soldiers who fought in it.
Despite this book's age—almost a century in print—it still stands as a seminal work on an important topic: desertion and its devastating effects on both armies. Lonn was born in 1879 in Indiana, and earned her PhD at the University of Pennsylvania, one of the few female historians at the time to do so. She was not immune to the racism of her day nor the cloying ideology of the Lost Cause, yet she told her readers she wanted to understand "the ugly and sordid sides of war." Her book offers readers a wealth of information and insight to better understand the myriad of reasons why soldiers deserted.
---