Queen Bees and Wannabes: Helping Your Daughter Survive Cliques, Gossip, Boys, and the New Realities of Girl World
By Rosalind Wiseman,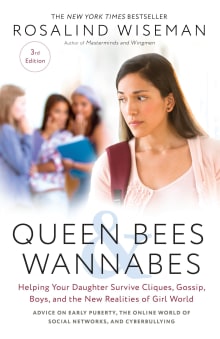 Why this book?
By the time our children reach middle school their choice of friends (for better or worse) becomes increasingly beyond our reach. Queen Bees and Wannabes (a non-fiction book that inspired the feature film Mean Girls), was the first to blast wide open the dark, dirty secret of girls' relational aggression.
This book offers a deep dive into what many of our daughters have experienced or are currently in the thick of. Rosalind Wiseman, a parenting educator and NY Times best-selling author, helps parents better understand the queen bees in their kids' lives – why these girls manipulate their peers and how we can help our daughters manage their emotions and social expectations in healthy ways so they neither fall victim to a queen bee nor put on the crown themselves and victimize others.
---