The Art of Impossible: A Peak Performance Primer
By Steven Kotler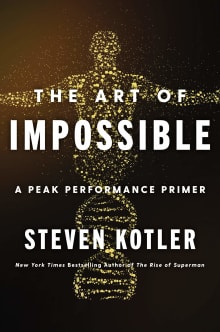 Why this book?
I am recommending this book, The Art of Impossible, because it creates a deep thinking of "what do I stand for? Where am I going? And How do I get there?" It has science, spirituality, and self-awareness in one place. 
I loved this book so much I went to the store and bought every copy and gave it out to friends and family. When I would read it I felt empowered to think deeply and look at my life with new insight. I was reading this book during the start of covid. It helped me stay focused. Stay engaged in my life path and learn tools on how to stay focused.
---
When you buy a book we may earn a small commission.