The Empathy Effect
By Liz Neporent, Helen Riess,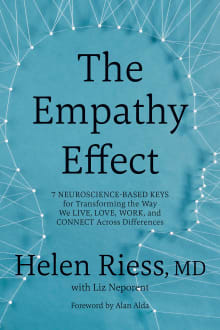 Recommended by Richard E. Boyatzis
From Richard's list on building leadership skills through models.
Of all of the competencies that repeatedly predict effective leadership and creating and maintaining of key relationships, is empathy. At the heart of any relationship and perhaps the only antidote to rampant narcissism in our society is empathy. As a prominent psychiatrist and scholar, Helen chronicles decades of research and explains the neural mechanisms that enable us to relate to others, build better relationships ad even inspire others. Her personal stories and those of patients and colleagues make the research come alive with compassion and meaning.

---