The Untethered Soul: The Journey Beyond Yourself
By Michael A. Singer,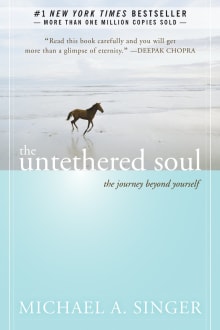 Why this book?
Michael Singer is one of my favorite spiritual teachers. He explains spirituality in such a clear and relatable way that even if you know nothing about spirituality, you can still benefit from it.
In this book, he uses simple analogies to show the differences between the voice inside our heads and the observer that we are. 
When I have this realization, I feel a space between my true self and my inner critic. I don't take every thought that came to my mind as the ultimate truth anymore. I was able to see these critical thoughts as a result of my past conditioning and my inner chatter subsided too.
---