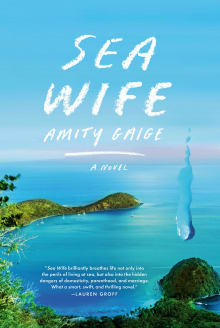 Recommended by Susan Cole
From Susan's list on huge life changes and the stories behind them.
Gaige's writing is terrific, insightful, fresh, and fast-paced. As I read about the fictional couple and their conflicts at sea, I was struck by the similarities to our real-life sailing experience. In a fabulous first scene, the wife hides in a closet, unable to deal with reality. She reluctantly goes on a voyage with her husband and their lives change, much as ours did. I never hid in a closet, but before the voyage, I was someone who if I didn't like reality, ignored it. At sea, that's not possible. 
---