The Unmumsy Mum
By Sarah Turner,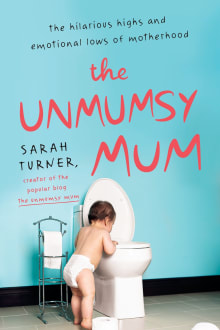 Recommended by Suzy K. Quinn
From Suzy's list on for parents with a sense of humor.
The Unmumsy Mum is a fresh, funny, and incredibly brave account of one woman's struggles through motherhood. Best of all, it is HILARIOUS! I laughed out loud SO many times. It's a great book to keep you company through new motherhood and beyond. This is the funniest book I have read in years. It's also refreshingly honest! Anyone who's been through the turmoil of a new baby will relate to Sarah's highs and lows. When I read this book, I felt like Sarah was a new best friend and a really funny one. Thank you Sarah for being brave enough to bare it all and making us laugh along the way.

---