Mama's Last Hug
By Frans de Waal,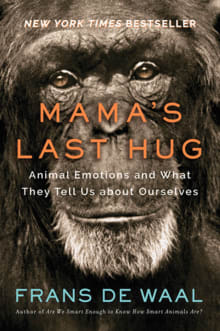 Recommended by Jeffrey Moussaieff Masson
From Jeffrey's list on animal emotions.
The renowned primatologist sums up his views, which I share, about how similar to us are the great apes. The book begins with a story that nobody who reads it will ever forget. I will not spoil it for you, but read the first few pages and see if you come away with dry eyes.
Frans de Waal is rightly considered the world expert on primates. And reading this book will show you why and what he has learned. Actually, it's not that hard to summarize: they are very similar to us. But if that is so, what are the implications? Here I think the author could have gone further. Because one thing I believe is undeniable: if they really are like us, what gives us the right to put them in zoos, or really in any kind of confinement, no matter how much we learn from doing so? I…
---