Mr. Nobody's Eyes
By Michael Morpurgo,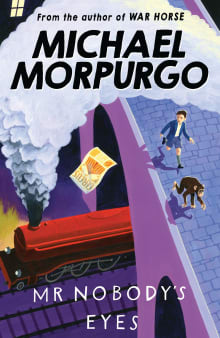 Why this book?
I'm a sucker for anything about chimps!
Set in post-war England, this charming story focuses on the relationship between 10-year-old Henry and Ocky, a mischievous chimpanzee he 'accidentally' steals from Mr Nobody at Blondini's Circus.
After trouble at school and at home, and with the threat of having his secret friend discovered, Harry runs away with Ocky. Following a series of adventures, ending with a perilous situation at the seaside, Harry realises that not only is Ocky precious to Mr Nobody, but he is precious to his family too.
---