In the Heart of the Sea
By Nathaniel Philbrick,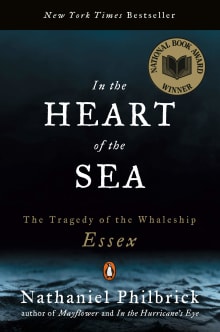 Recommended by Philip K. Allan
From Philip's list on the Age of Sail for lovers of the period.
Like many with an interest in the Age of Sail, I already knew the story of the whaling ship Essex, partly through the novel it inspired—Moby-Dick, one of the foundation works of modern American literature. In the Heart of the Sea offers so much more. It has a fascinating insight into the economic importance of whaling, as well as the process of hunting such enormous animals in tiny rowing boats. I also learnt a great deal about Nantucket Island and the unique community that grew up there in the 19th century. The story of the Essex itself is very well told, steadily building up the tension even for a reader like me who knew the outcome. A great read that delivers knowledge in a highly-entertaining package.  
---