The Year 1000: What Life Was Like at the Turn of the First Millennium: An Englishman's World
By Robert Lacey, Danny Danziger,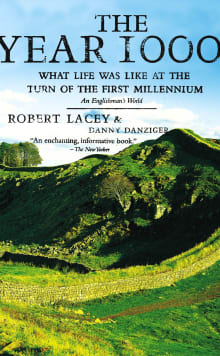 Why this book?
This was one of my earliest research books on early England, and it's an entertaining introduction to a world that is somewhat familiar, yet vastly different from ours. The authors take us through a calendar year, focusing on activities and attitudes from fasting to feasting, from medicine to marriage practices, and I referred to it again and again as I wrote my novels set in 11th century England. The book is filled with historical anecdotes and intriguing historical figures, bringing that long-ago world to vivid life. My own copy is heavily adorned with yellow marker, in particular the chapter that introduces Emma of Normandy, the woman who would become the central figure of my trilogy. 
---