Insomnia
By J. R. Johansson,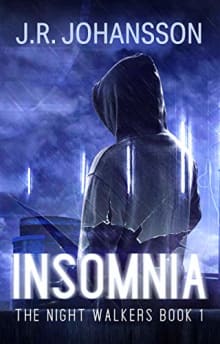 Recommended by Nichole Giles
From Nichole's list on YA fantasy you should have read ten years ago.
Every once in a while, when I'm under a lot of stress or experiencing emotional turmoil, I struggle to sleep. At one point a few years back. I went more than a week where I was only able to sleep around an hour or two per night. Needless to say, I was not myself. I love how this story explores the importance of sleep, the long-term effects of not getting a solid amount of it, and what it's like to lose large chunks of time that you can't account for. Plus, stalking. There's a lot of fascinating psychology in this story, along with a best friend whose sense of humor brings valuable comic relief to the situation. Yeah. Another must-read!
---