Children's Drawings (Le Dessin Enfantin)
By Georges-Henri Luquet, Alan Costall (translator),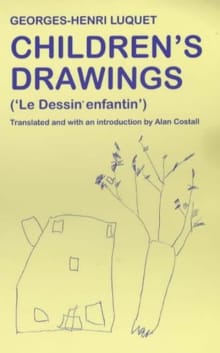 Why this book?
This book, originally published in French in 1927 (and now at long last translated into English by psychologist Alan Costall), is the earliest systematic analysis of the odd, nonrealistic features of children's drawings, and the first to argue against those who considered these oddities as defects to be overcome. Instead, children's drawings at different stages are shown to have their own logic and intelligence. Luquet opposed any kind of intervention or correction by adults, which he felt might destroy children's love of drawing. He took children's drawings seriously, never dismissing them in terms of what they lacked. This highly readable book, with its wonderful illustrations revealing the logic of children's drawings, has had an enormous influence on how psychologists understand child art.    
---