Goddesses in World Mythology
By Martha Ann, Dorothy Myers Imel,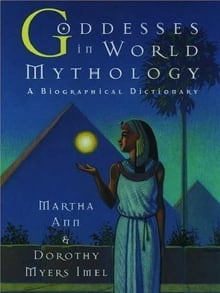 Why this book?
If you try to learn about the cultural history of the sacred female cross-culturally, you are likely to encounter the attitude in our patriarchal society that Goddesses couldn't really have been widespread or ever been very important. A handy refutation can be found in this book, which contains information on over 11,000 Goddesses, nymphs, spirits, and deified women around the world. Grouped according to geographic regions, each entry gives you not only the translation of the Goddess's name but also her story. That is, it's a biographical dictionary because it gives the characteristics and the mythology associated with each Goddess. If you read through the entries for any one region, you will become immersed in a deeply poetic sense of the resonant cultural history underlying later developments.
---