Some Kind of Love
By Jack Dickson,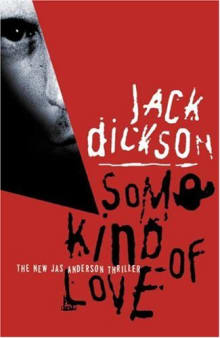 Recommended by Jude Tresswell
From Jude's list on M/M for asexuals.
This final book in the Jas Anderson trilogy sees Jas investigating a murder and a case of police corruption, but there is so much more: sectarian rivalry, harsh city life, a grieving mother, a revengeful wife, suffering children, and my two favourite gay protagonists, Jas himself and the ever-unstable Stevie. There's a lot of testosterone on show. Explicit sex abounds, but it is never included for effect. It's born of need and, sometimes, love. It never repels me. The conversation is in Glasgow dialect. Please don't let that deter you: this story is powerful. Last pages count, and Some Kind of Love has a perfect ending.
---