Beyond Retention: Cultivating Spaces of Equity, Justice, and Fairness for Women of Color in U.S. Higher Education
By Brenda L. H. Marina (editor), Sabrina N. Ross (editor),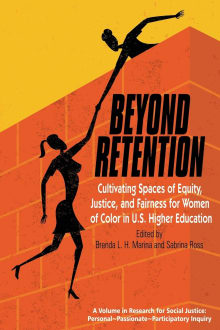 Why this book?
Beyond Retention is a non-fiction title that has the same narrative as my novel Resilience. Through various stories of lived experience, this title brings to light all the issues of race and gender inequality in higher institutions. What makes this book special is that it doesn't focus only on faculty but deals with administrators as well. Every woman who is interested in a career in academia should have and read Beyond Retention, as it offers ways through which one can thrive and not just survive in higher education.
---