Brown Girl Dreaming
By Jacqueline Woodson,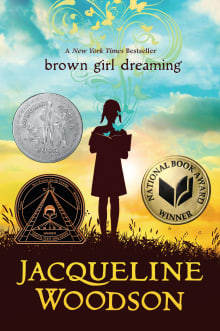 Why this book?
Brown Girl Dreaming is an absolutely beautiful book. I found the writing simply stunning, with images that stayed with me long after I finished reading. I also loved the use of a variety of poetic forms and found the haiku especially effective in delivering powerful moments with a punch. 
This book is a memoir, based on Woodson's years growing up in a tumultuous time to be a brown girl, placing YA readers in her head and heart during those years. It's no wonder that this heartfelt book won so many of the industry's top awards.  
---