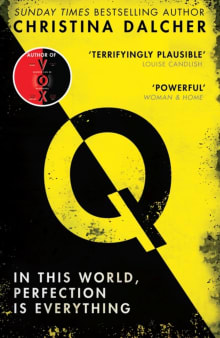 Q
By Christina Dalcher
Why this book?
What happens when you take the meritocracy to extremes and you can only access the best of food and housing etc when your Q is the highest? Dalcher creates an interesting future world, damning of social engineering and genetic manipulation, and reminds us that it was less than a hundred years ago that certain war-hungry fellas (and a few women) salivated over thoughts of a perfect Aryan race. A great page-turner but with a few 'Deus ex Machina' plot twists with which I'm still struggling. Nevertheless a very worthy read.
From the list:
The best books set in a post apocalyptic future
When you buy a book we may earn a small commission.